Perfect Editor
Freedom in optimization
This module allows to get back the layouts supplied by the optimizer and modify the pieces disposition or even just the cutting lines to optimize the reusable scrap sizes. It is normally used to add new pieces to the last sheet usually incomplete in order to fill it completely. It is so easy to use and so efficient.
---
Features
Modify the layouts supplied by the optimizer changing the pieces disposition and the cutting lines
Obtain reusable scrap sizes more suitable for your needs
Complete the last sheet
Divert the cutting lines with a double-click
Manually create new layouts from scratch
Define cuts using the "Bottero" style editor
Park, rotate, duplicate, delete pieces operations
Move the scraps back or forward in the transversal
Show pieces informations with a simple click
Define "broken" pieces and replace them on the last sheet or in a new project
Print labels of a specific layout
Split the project moving following pieces to a new project
Change the sequence order for the layouts
Link the layout to a different machine
Easy-to-use with drag-and-drop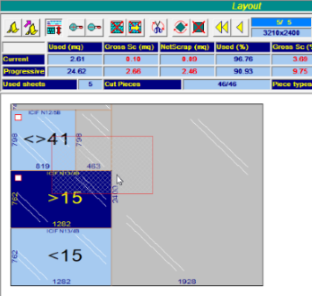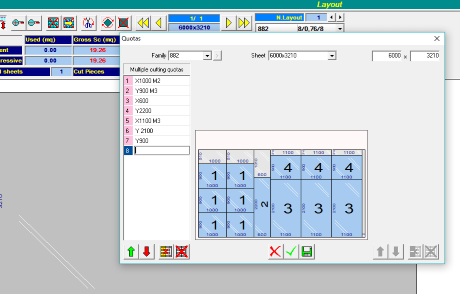 The new introduced or modified solution of layouts is congruent with input / output files defined from Perfect Cut and perfectly integrated.