Perfect Step Unit
Structural glazing
Is the option that allow to define structural glass pieces.
---
Functions
In Perfect Cut through Perfect Step Unit module it is possible to insert a structural glass defining the components materials with related thickness, spacers, piece dimensions with optional grindings and the low-e deletion with related coating side.
You can define the offset between the components (on the four sides) and other parameters characterizings the sealant section, the standard section of the sealant and the extra sealant on the four sides (silicone filled or not and the possibly U insert) and the spacer height.
It is also possible to insert a note field and other processings (user configurable) with possible treated face.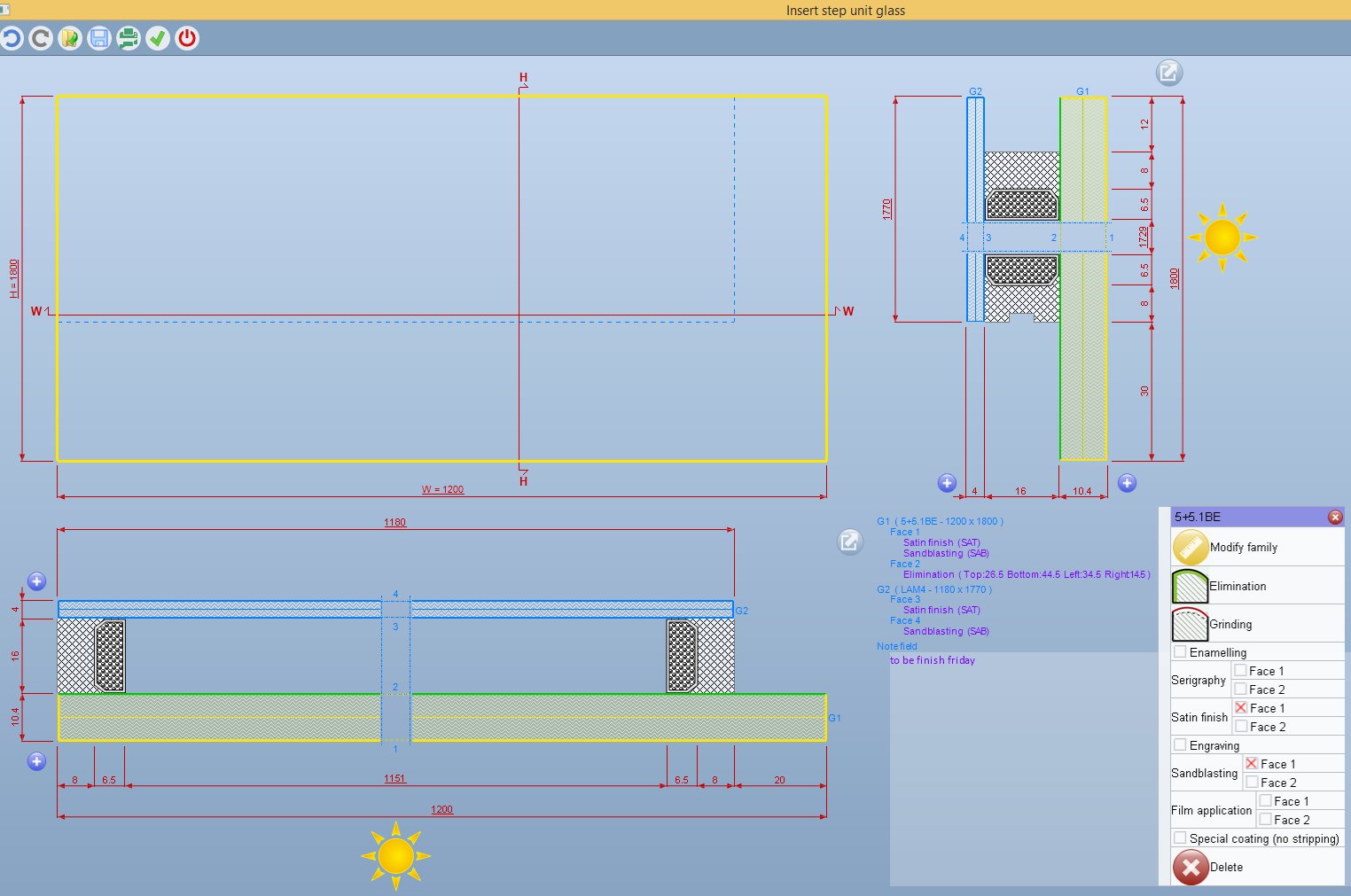 By Perfect Step Unit it is also possible to print the coatings list (coating deletion dimensions for the four sides) to perform on single glass, sorted by deletion dimension.
The structural glass can be directly entered by the ERP Perfect ERP that use the same module of Perfect Cut.